Dunfermline Advocacy brings together local citizens with vulnerable people, providing long and short term support, understanding and friendship to those who need it.
Our Stories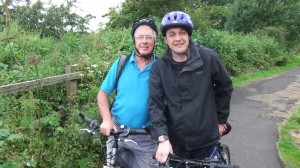 Find out how advocacy benefits people like Alex and Stuart. Read our Advocacy Stories.
Latest
By Joanna Lawrence on September 30, 2015

We have just found out that our Charity Bake Off is on the same day as The Great British...

By Joanna Lawrence on September 15, 2015

Have you been watching 'The Great British Bake Off' this season and wishing you could take part? We have...