Dunfermline Advocacy brings together local citizens with vulnerable people, providing long and short term support, understanding and friendship to those who need it.
Our Stories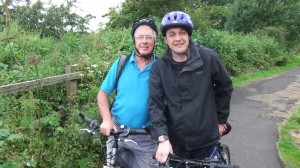 Find out how advocacy benefits people like Alex and Stuart. Read our Advocacy Stories.
Latest
By Hannah Brennan on October 23, 2014

Dunfermline Advocacy will be holding their Annual General Meeting on Thursday 30th October. This year it will be at Baldridgeburn...

By Hannah Brennan on October 21, 2014

We would like to say a big thank you to the kind Pars fans who have donated a season...