2021 Dates for your Diary
Tuesday 27th July 2021 – Information Session
We are currently recruiting volunteer Citizen Advocates to provide support and friendship to local, vulnerable adults, giving them the chance to have their voice heard and views represented.
Could you help change someone's life? Come along to our
Virtual Information Session on Tuesday 27th July 2021 anytime between 6 and 7pm
Where? Virtually on Zoom, please contact Development Worker
Paul for details and to secure your space
Email: paul@dunfermlineadvocacy.org or
Mobile: 07307 613848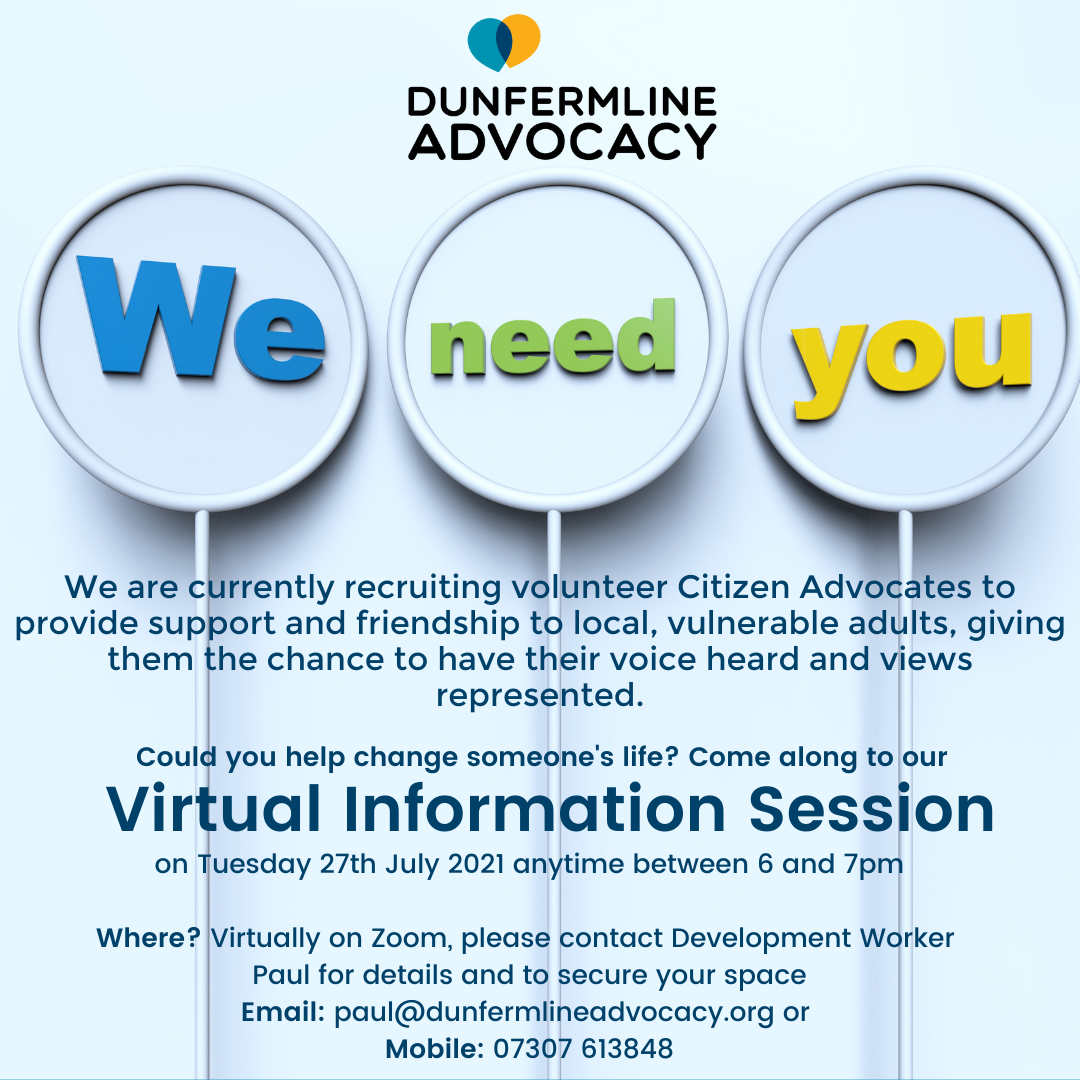 Wednesday 28th July 2021 – Citizen Advocate Virtual Cuppa
Come join us for a virtual cuppa on Zoom. Catch up with other advocates and chat with Development Workers. If you need any support to set up Zoom contact Paul and he will talk you through it (details below) – it's really easy!
When? 11 am till 12 noon on Wednesday 28th July 2021
Where? Virtually on Zoom, please contact Development Worker Paul for details and to secure your space
Email: Paul@DunfermlineAdvocacy.org or
Mobile: 07307 613848