By admin on April 30, 2014 in
News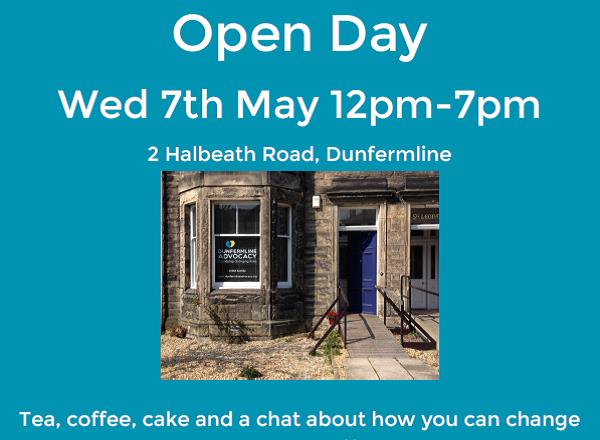 Dunfermline Advocacy are holding an Open Day at our office on Wednesday 7th May from 12-7pm.
There will be tea, coffee, home baking and the opportunity to chat to staff and other advocates.
If you know anyone who may be interested in finding out more about Citizen Advocacy and what we do, then please bring them along.
The Open Day is a great opportunity for everyone to share their stories and experiences of advocacy with others.