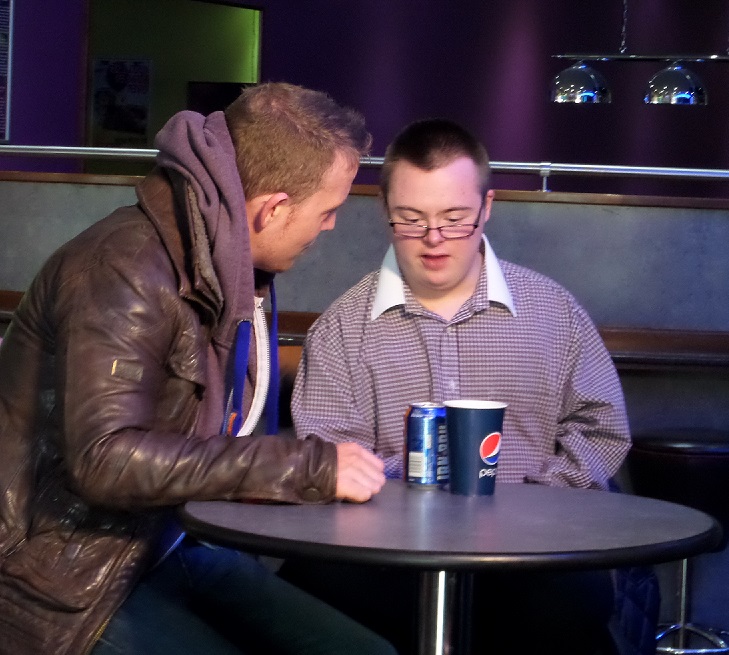 Please note this is a voluntary position.
Dunfermline Advocacy is looking for local people like you who might have a little time to give to change the life of a vulnerable adult in West Fife.
Long-term Citizen Advocacy is based on a long-lasting friendship of respect and equality between two individuals.  Advocates will spend time getting to know their partner and understanding what issues are important to them.  They will provide support to help make decisions and allow their partner to put forward their own views.  Most importantly they will be a friendly face and companion for their partner.
Like all relationships, every Citizen Advocacy Partnership is unique.  But in general a Citizen Advocate:
 gets to know their Partner, spending time together and building up a picture of the Partner's life
 helps the Partner to examine their situation and decide what issues are important to them
spends time discussing different options so that the Partner has unbiased support to help them
to make vital decisions.
focuses on what the Partner wants and helps them to put their own views forward
treats the Partner as an equal and encourages others to do the same
is prepared to make a long-term commitment once the Partnership is established
While the role of an advocate can at times be challenging, it is also extremely rewarding. Advocates make a positive difference to their advocacy partner's life and well being. Each partnership is unique and is agreed on by both the advocate and their partner depending on availability, interests and location.
Dunfermline Advocacy supports all advocates and partners along their advocacy journey and ensures the right matches are made to promote a long lasting, natural friendship built on trust and respect.
What skills are needed to become an Advocate?
Citizen Advocates don't need any specific qualifications or experience, you just need to be caring, compassionate and keen to spend your time helping others.
Qualities that most of our Advocates have are:
a commitment to equality for people in vulnerable situations.
a commitment to involve their partner on an equal basis.
a willingness to get involved in a number of roles, for example, speaking or writing letters on behalf of a partner and researching problems and solutions.
compassion and a sense of justice.
the ability to be diplomatic and understanding of others.
Will I need training to become a Citizen Advocate?
Citizen Advocates don't need any formal training or qualifications. We provide a Preparation Course, which is partly one-to-one with a development worker and also two group sessions usually held on two weekday evenings, one week apart.
Long-Term Citizen Advocates are also provided with information and training on specific issues or areas if they are relevant to the person they are matched with. For example some advocates have requested training on specific areas like epilepsy or communication.
If you are interested in finding out more please get in touch either by calling our office on 01383 623482 or emailing enquiries@dunfermlineadvocacy.org. We can arrange to meet for an informal chat to let you know more about what is involved before you make any decision.