Day 5 (Wed, 7th) of John's sponsored Coast to Coast Walk!
Hi Folks
We have completed Day 5 from Ingelby Cross to the Wainstones.  Fabulous sunshine today and everyone is fit and well.  I hope you enjoy the photographs below 🙂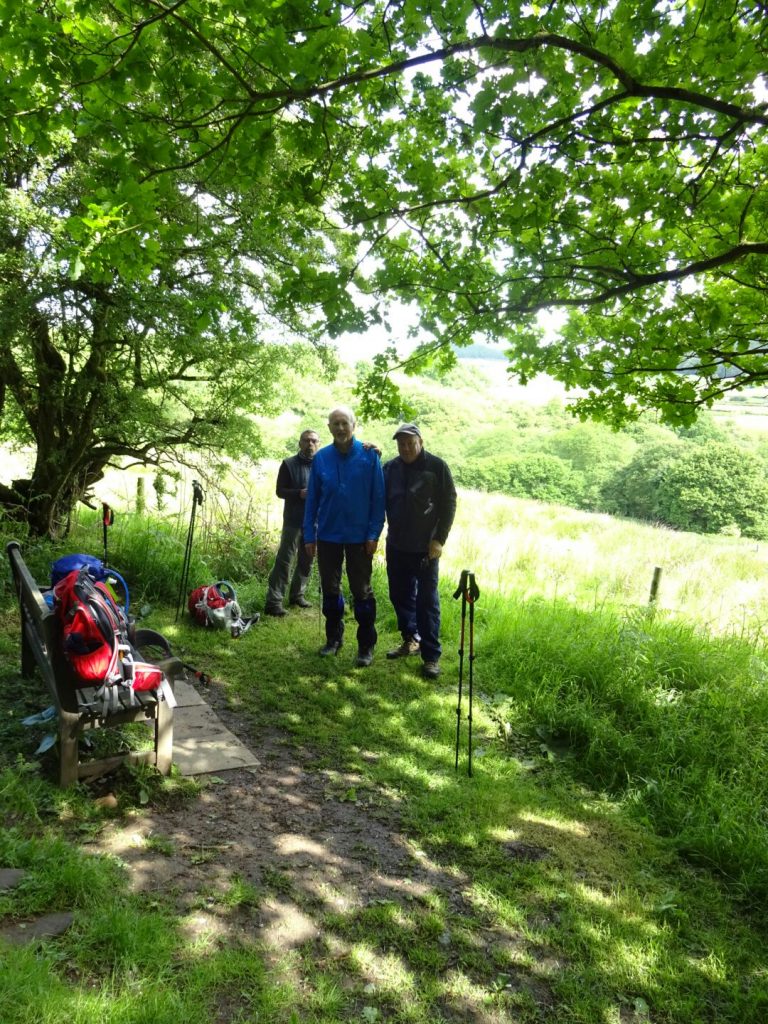 A quick stop for a jelly baby sugar rush prior to the ascent to the Wainstones.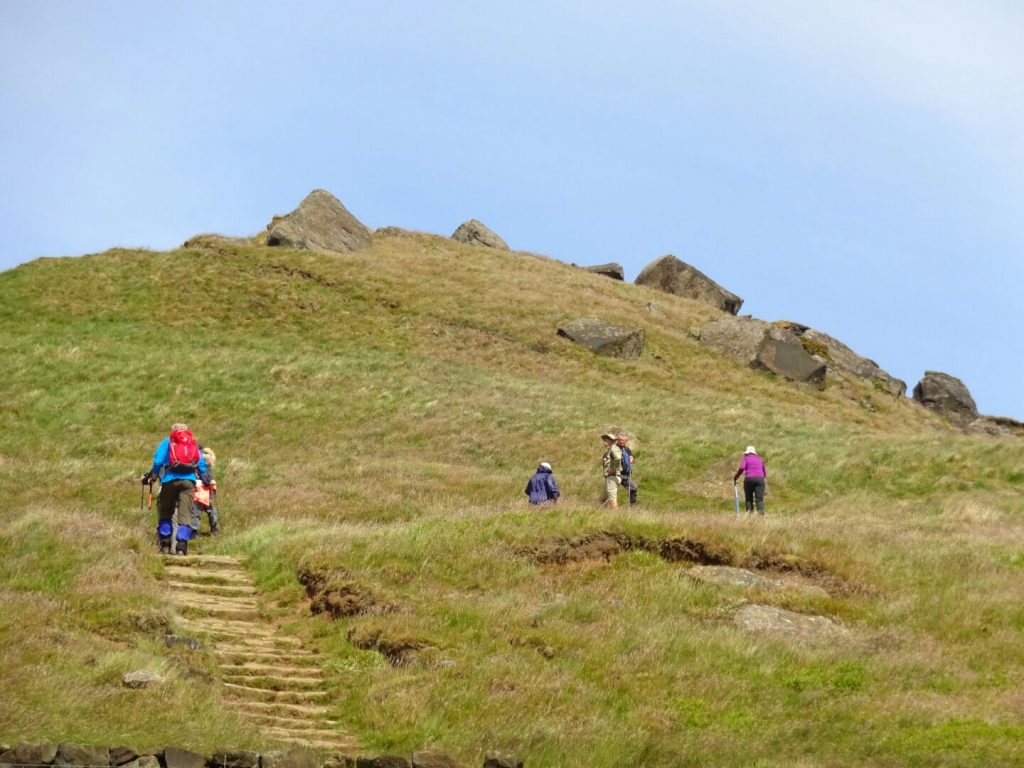 The ascent to the Wainstones.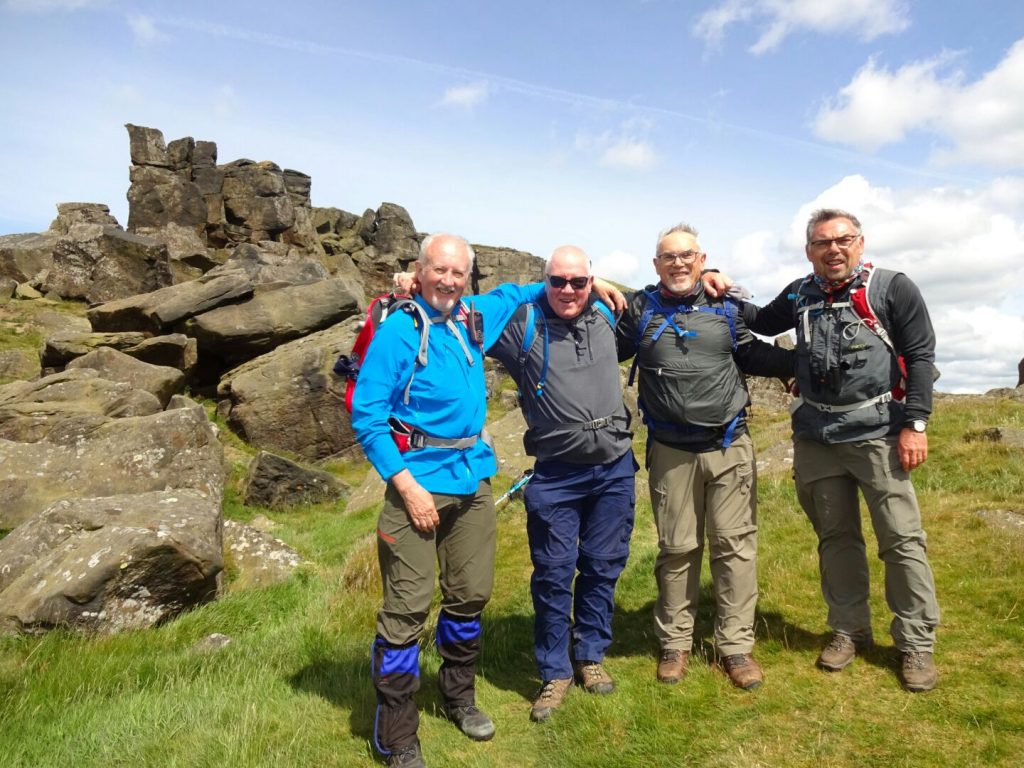 At the top of the Wainstones.
There is still time to donate as our walk will not be complete until the 10th of June.  A huge thank you to everyone who has very kindly donated so far.
Remember we are also providing a bottle of spirits or food hamper to the value of £15 for the sponsor (who donates £10 or more) and provides the nearest guesstimate of the number of steps I take in completing the walk.  The link to my fund raising page is appended below.
http://uk.virginmoneygiving.com/fundraiser-web/fundraiser/showFundraiserPage.action?userUrl=JohnSwift&pageUrl=4
Many thanks in anticipation of your support for Dunfermline Advocacy and our target of raising £1000+ and thanks also to those who have already donated.
Please pass this message on to family and friends to invite them to sponsor our walk and to raise much needed funding for a local charity who help vulnerable people in West Fife.
We will be sending you regular updates and photos throughout the sponsored walk. If you do not wish to receive such updates please click on the unsubscribe link below.
Kind Regards,
John Swift, Alan Swift, John Heron and Lindsay Carmichael.