The evolution of our 16 year Citizen Advocacy Partnership… Barbara and Nan!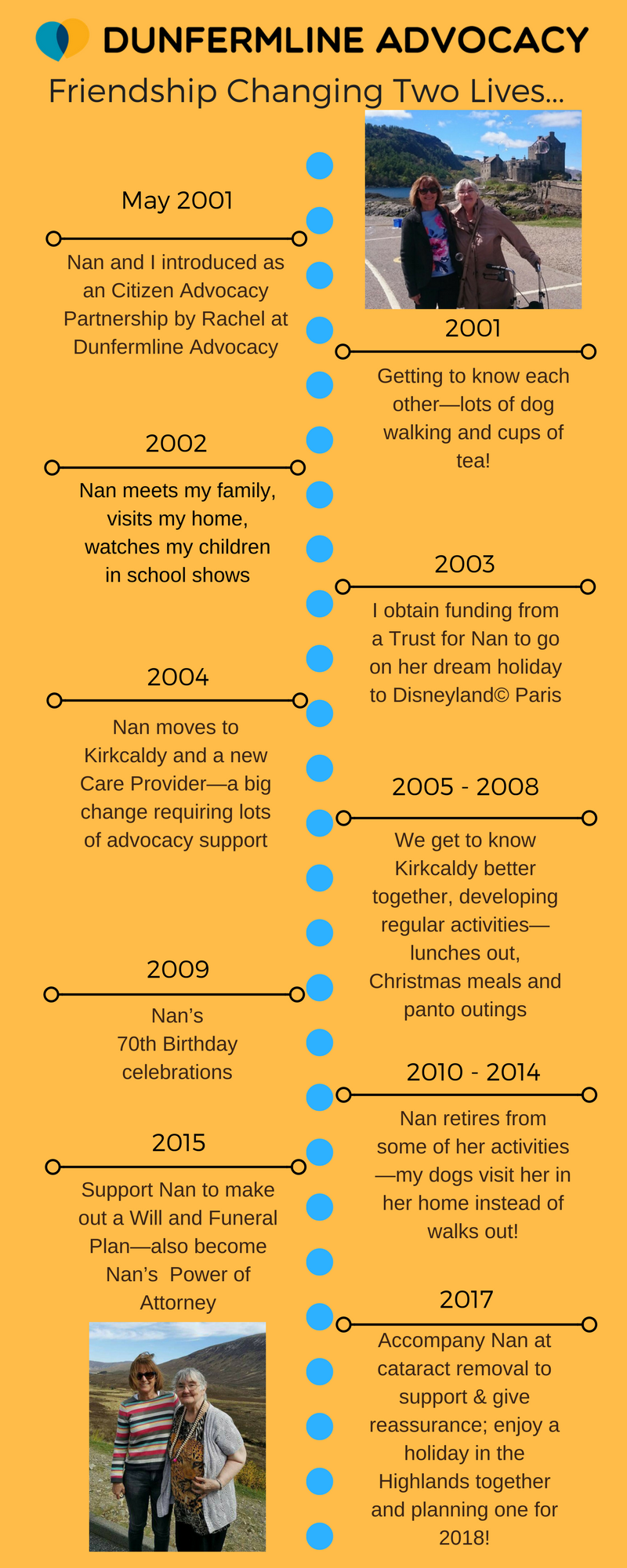 Looking back over time, what started out as some voluntary work in my spare time as a busy Mum has become something i am passionate about, event resulting in my working at Dunfermline Advocacy.
The value of a long term partnership to someone vulnerable is invaluable:  Nan knows she has someone who will speak up for her, whom she trusts, and who will always be there for her. I have learned to have more patience and I have gained not just a great friend, but another family member.
Definitely #friendshipchanginglives
If you are a vulnerable adult living in the West Fife Area and require some advocacy assistance as well as friendship – please do get in touch via our contact page or by telephoning 01383 624382.   On the other hand, if you wish to learn more about becoming a volunteer Citizen Advocate with Dunfermline Advocacy, then please contact us for an informal chat.
Blog provided courtesy of Barbara Mackenzie, Development Worker within our Community Project