My experience of volunteering with Dunfermline Advocacy – Philip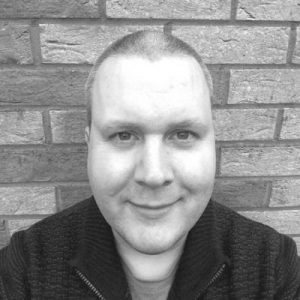 My connection with Dunfermline Advocacy started in 2012.  I had some free time and wanted to do something that would make a real difference to another person's life as well as enriching my own.  At the same time I needed flexibility, because I work full-time, so it had to fit in with my existing commitments.
DA was the perfect option: the support, ongoing training and backing of a well-respected local charity, and the ability to arrange time with my advocacy partner when it suits us both.
My first partner was a long-term patient at Lynebank Hospital.  I provided him with emotional support and an independent voice at regular Care Programme Approach meetings and Mental Health Tribunals. Occasionally I was able to meet with him when he was attending a local social activity accompanied by support staff.  Much of my involvement was focused on his priority to move out of hospital and into his own accommodation.  This could, at times, be slow and frustrating while the various health professionals and authorities collaborated to find him a suitable place to live.  During this time I helped him to talk through his feelings, as well as checking up on progress on his behalf.  His patience paid off because in summer 2015 he finally moved into his own supported flat.  He'd moved out of the area, but I remained his advocate for a few months while he settled in and then I took a short break from volunteering.
A few months later I decided the time was right to seek a new partnership.  Because of my existing experience this happened quickly.  In no time at all I was having an initial meeting with my Development Worker and current partner.  He's already very independent, but appreciates the opportunity to spend time with someone neutral, not family and not a paid professional.  We're already getting out and about, popping out for coffee, even attending events at the DA offices.
I think one of the hardest things about being a Citizen Advocate is recognising the difference you are making to a person's life.  Sometimes you can feel like you haven't really done anything except share a cuppa and a chat.  But that's just it, for some people you might be the only person they do that with.  The simple act of being there for them, the company you offer, showing an interest in who they are and what they've been up to.  That connection and that contact can mean reducing the feelings of isolation and exclusion.  It really is #friendshipchanginglives