By Rachel Annand on June 10, 2015 in
Blog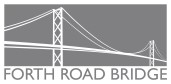 The Team have been planning to start a DA Blog for a few months now- we had some technical issues along with training for new staff to sort before we could start…. alongside discussions about what we would actually write sorry blog about. Crucially we had to decide who would write the first real blog post!
Well this 'honour' fell to me- while we sorted things out I spent some time thinking about what this first post should contain. I read a number of blogs regularly, some relevant to our work at DA, some just for interest. I'm always amazed at how topics seem to just land by happy coincidence for their authors (secretly doubting sometimes that they actually do).
Till the other week when it happened quite naturally for me…. and completely (to begin with) unrelated to DA.
Checking my emails late one evening I came across the list of things I needed to do for my 10 year old's Brownie activities- scanning the list ticking things off in my head until I got to the part where it mentioned she needed an adult to go with her to complete a Three Bridges Challenge Badge. I took to Facebook to voice my issue
"….to get the badge she has to walk the Forth Road Bridge next month and needs an adult with her….. As a rough estimate I've driven the bridge more than 5000 times just commuting over the last 15 years but I failed to get more than a third of the way across when I was 15 as I didn't like the movement… So do I make a second attempt (which might fail and might put Ruth off) or do I find another willing adult?????"
It was the responses to my post that got me thinking about networks, contacts, friendships and support- and what we do here at DA. Seven Facebook Friends responded. Three offered to walk either with or instead of me, three offered encouragement (one from their own experience of walking the Bridge in spite of a fear of heights) and one was the school friend I made the original attempt with over 25 years ago!
So I received both emotional and practical offers of support from friends who I see every week, and from friends who now live on the other side of the world. Two of my Facebook friends are either current or former colleagues, one I met while at school, one from university, two are friends I met when we had kids at the same time, and one is a good 'virtual' friend I met over a common interest.
I have made these connections and networks throughout my life in the many different places I have studied and worked, and through shared life experiences- here at DA we create and support the building of relationships just like this for people who don't get the same opportunities to make such connections or find it hard to maintain them- supporting friendships that truly change lives.
The support from a former member of the DA team has inspired me to take on the challenge of Walking the Forth Road Bridge. Elyse, our fundraiser, has kindly offered to join me and Ruth for moral support.  And, since I am taking on this challenge I have decided to set up a page to raise funds for DA – both Ruth and her brownie leader think this is a great idea and Ruth can't wait to collect sponsors too!
The walk is on the evening of the 17th of June- look out for updates during the evening and the next day on our Facebook page and Twitter feed! The link to the BT Mydonate page is https://mydonate.bt.com/fundraisers/rachela40
For me this is a (albeit small) life changing challenge, and one I'm doing because of the support of my friends!
Rachel x
Blog by Rachel Annand, CEO