New worker starts at Dunfermline Advocacy to support new Project!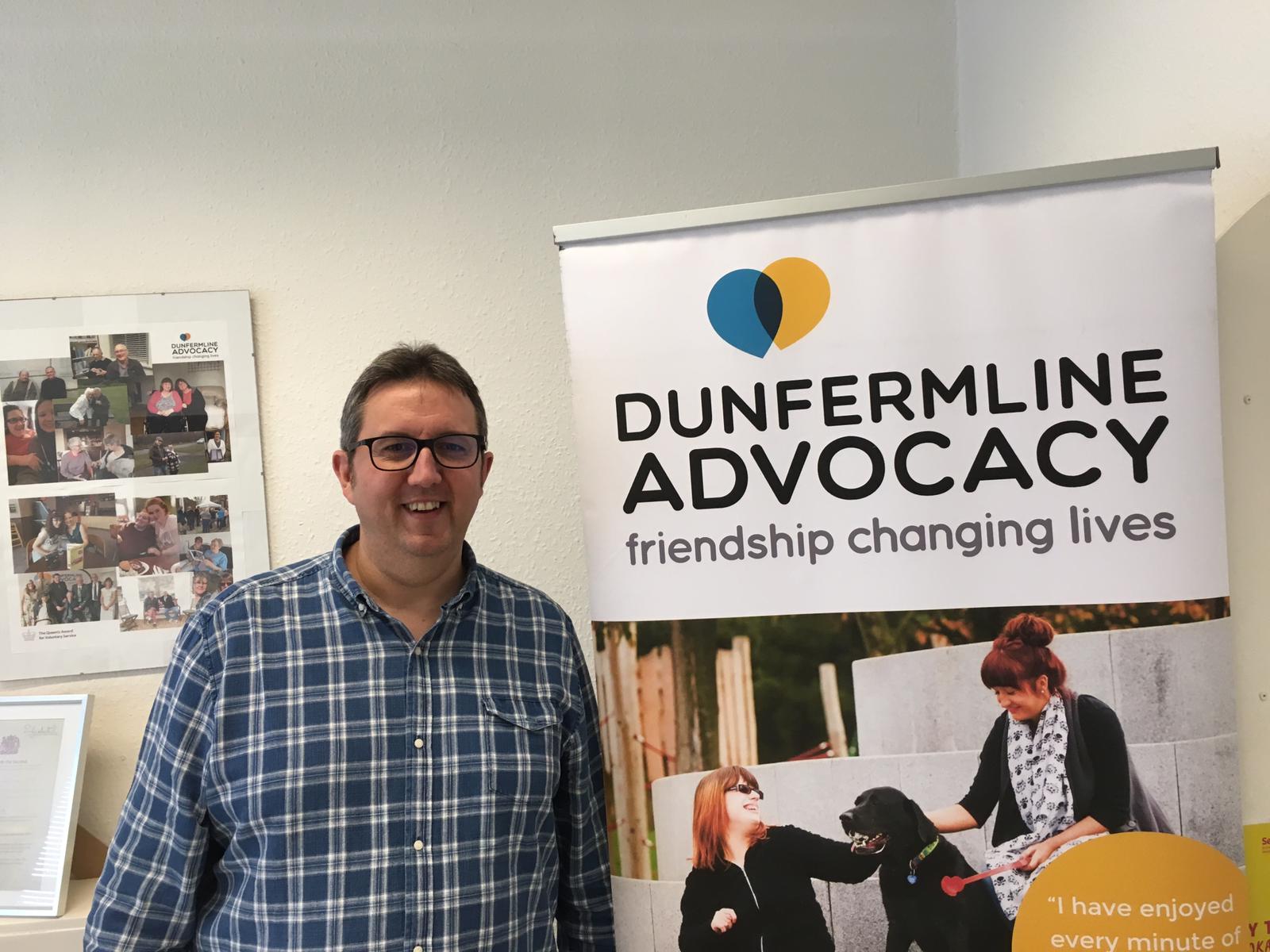 Pictured: Paul McKee, Development Worker, Friendship Changing Lives Project
Paul McKee joined the Team at Dunfermline Advocacy during the summer, and is now out and about in the Communities of West Fife getting the work of the Friendship Changing Lives Project underway.
Rachel Annand, CEO, stated that "Dunfermline Advocacy are delighted to announce the launch of our Citizen Advocacy in the Community – Friendship Changing Lives Project! The project will help us to expand our work in West Fife supporting vulnerable adults and vulnerable older people who are experiencing the rising issues of loneliness and social isolation." Rachel Annand went on to note that "We are also delighted to have Paul join our small staff team – he has a wealth of advocacy experience and is quickly getting to know the West Fife area."
This work, funded by the National Lottery Community Fund for three years, employs a full time development worker to reach those vulnerable adults who are experiencing isolation, those at risk of being unnecessarily isolated from mainstream living in their own communities and those in danger of being pushed to the margins of society.
The organisation will use their existing community connections and partner relationships to secure referrals from those most in need of support as well as identifying, recruiting and training local people as volunteers.  After a process designed to identify strengths and skills in both parties we pair each person with a volunteer finding the best match possible to ensure sustainable success.  Benefits include building self-esteem, reducing anxieties, achieving new experiences, creating resilience and eventually removing exclusion and enduring loneliness.
Paul noted that "At the heart of this project is the involvement of local people as volunteer Citizen Advocates – please get in touch if you would like to hear more about getting involved."