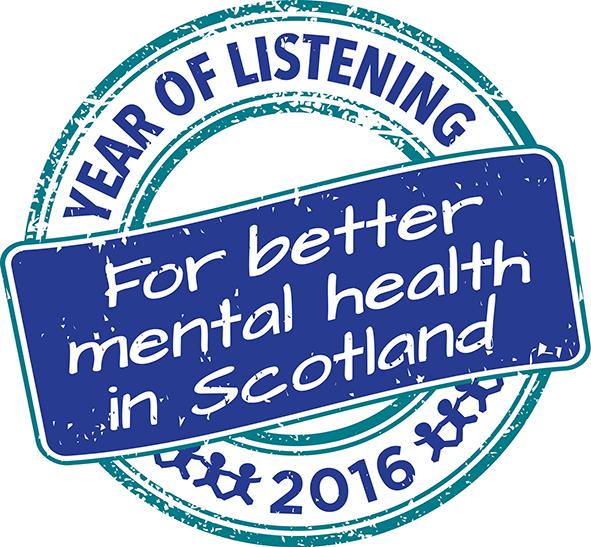 2016 is the Year of Listening and Breathing Space is presenting us all with a pledge to listen. This got me thinking about how people often assume that the most effective communication happens through the spoken word…..that words tell us everything we need to know. However, you might be surprised to discover that only 7% of communication comes through words. Instead, it is often the silent signals such as tone of voice, facial expressions and body language which communicate many more powerful messages about how we feel as we interact with others. Knowing someone well reminds us that they often don't need to tell us when they are happy, sad or excited….we just know.
If you like word puzzles you may have noticed that LISTEN is an anagram of SILENT.
With two young children, silence is not usually a feature of my day, but taking part in a mindfulness activity which required me to be silent for a couple of hours made me realise how much we fill spaces with words. Indeed, how often we are distracted, thinking about what we are going to say next, rather than really, truly, actively listening to our friend, family member or colleague. So often we are so in the habit of not listening, that we miss the important things they are trying to tell us.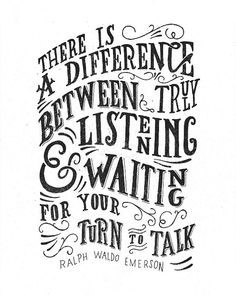 The importance of listening in Citizen Advocacy
At Dunfermline Advocacy, all our partners are vulnerable in some way, they may have a learning disability, physical disability or mental health issue which has led to them being isolated and often excluded from their community. The value of having a citizen advocate cannot be underestimated.
I am proud to work for an organisation where our citizen advocates are champions of listening – they don't rely simply on the words someone says, they notice and trust the silent signals too. They are committed to and know their partners well. They take time to hear and not just wait for their turn to be able to speak. Listening in this way not only helps them to help their partner to speak out for themselves and have a voice, but it also shows their partner that they are valued and important.
Recent research concluded that 'humans have a fundamental need to belong…..we have a need for positive and long lasting relationships' (C Nathan DeWall; University of Kentucky). Truly listening with open ears, rather than someone who listens waiting for their turn to talk is what makes the difference. Indeed, having a relationship where you are listened to and included within a community is not just important, but you could argue it is essential for all of us.
Listening Challenge
So I would like to offer you a challenge…..
• Take a moment to notice…do you 'listen to hear' or 'listen waiting for your turn to talk'?
• Do you ever take time to listen to someone who talks to you at the bus stop or in a queue? Have you ever thought you might be the only person they have spoken to all day, possibly even all week or all month.
TAKE TIME TO LISTEN TODAY…. IN FACT, NOT JUST TODAY, BUT EVERY DAY! And why not let us know how you get on.
GOOD LUCK!
Blog by Lesley Paterson, Citizen Advocacy Development Worker