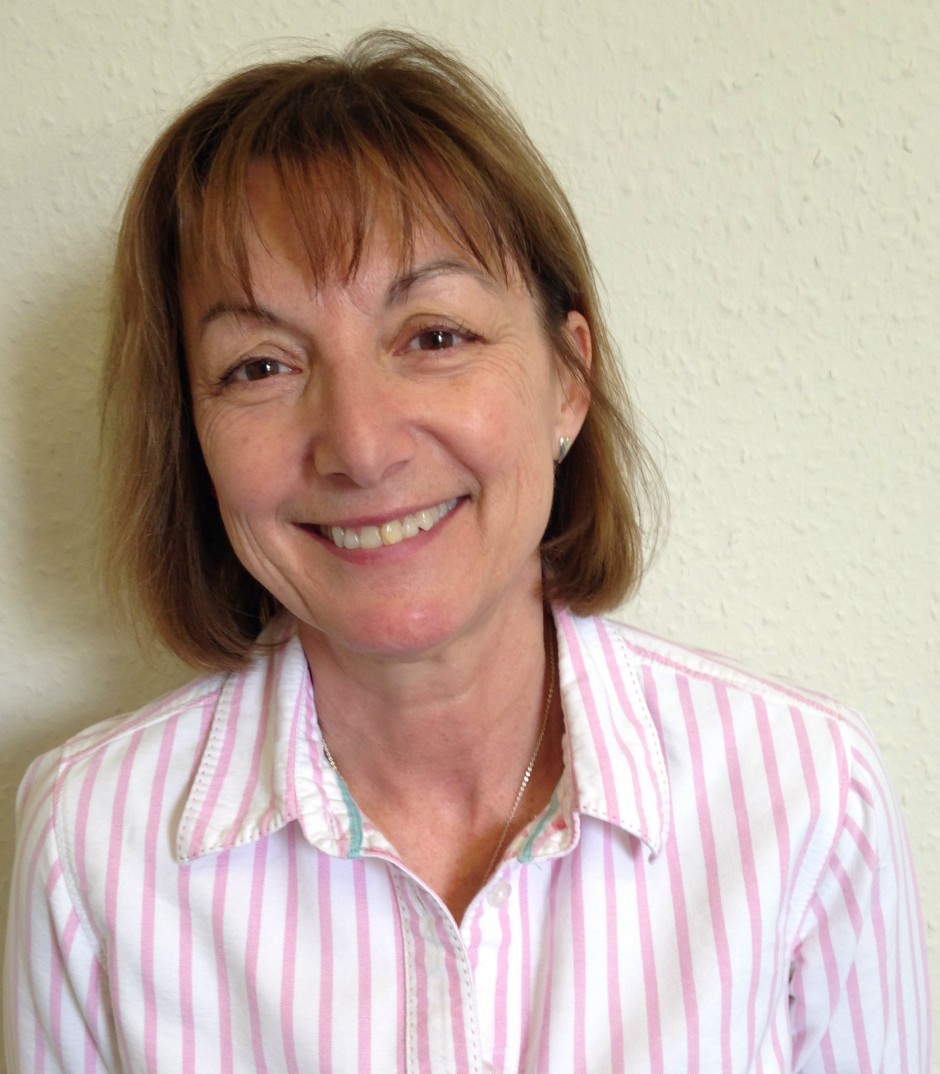 Wednesday 1st July 2015, and a group of very excited representatives from Dunfermline Advocacy headed off to the Queen's Garden Party at the Palace of Holyrood House, Edinburgh, in all their finery.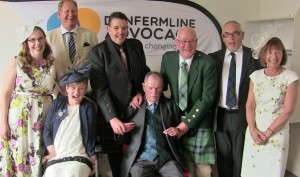 What an experience it was for us all!  A great atmosphere at Holyrood awaited: from the formality of the arrival of The Queen and members of The Royal Family; the Royal Company of Archers; the sights and sounds of Pipers and Military Bands, to the spectacle of thousands of guests dressed up in their best dresses, suits and uniforms.  And then of course the tea: cucumber and mint sandwiches; delightful tiny scones with clotted cream and jam; melt-in-the-mouth shortbread; tiny slices of light Victoria sponge.  We walked in the grounds, mingled, chatted, and went home tired, happy, and thankful that the weather held good – a super day!
So why were we there? Our Garden Party guests were representing all the people in our organisation who make Citizen Advocacy for vulnerable people in West Fife possible: Volunteer Citizen Advocates and their Advocacy Partners, Volunteer Board Members, and the DA staff team.  Dunfermline Advocacy has recently been awarded the Queen's Award for Voluntary Service, commending the quality of our work and the support we give to our many volunteers.  The result of all our hard work is that local vulnerable people are less isolated, better informed and given a voice that is heard, and that we are building a fairer community.
At the close of the Garden Party, I spoke to one of our Citizen Advocates who had attended and asked him how he felt. He said how happy and proud he was that, through being an Advocate, such a vulnerable person was able to have had such a great experience!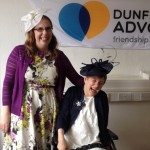 For more information about Citizen Advocacy and the work of Dunfermline Advocacy, please email us at enquiries@dunfermlineadvocacy.org or call us on 01383 624382.
Blog by Barbara McKenzie, Citizen Advocacy Development Worker