By admin on July 1, 2015 in
News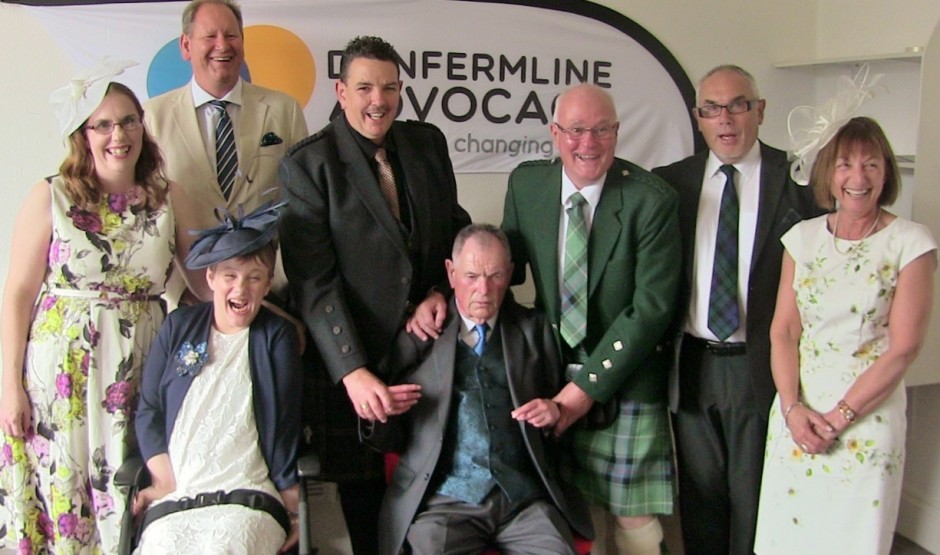 Dunfermline Advocacy was lucky enough be invited to The Queen's Garden Party at Holyrood Palace on Wednesday 1st July.
Longstanding Citizen Development Worker, Barbara McKenzie, and Board of Trustees Chairman, John Swift, attended, along with a few of our Advocates and Partners.
Originally a presentation party for debutantes, The Royal Garden Party now serves to reward and recognise public service. Each year, The Queen and The Duke of Edinburgh entertain around 8,000 guests from all walks of Scottish life. Guests enjoy tea in the Holyrood Palace Gardens, accompanied by music from regimental bands and The Royal Scottish Pipers Society.
For us, the Garden Party was a celebration of the amazing Partnerships formed through Dunfermline Advocacy.