My Volunteering Experience with Dunfermline Advocacy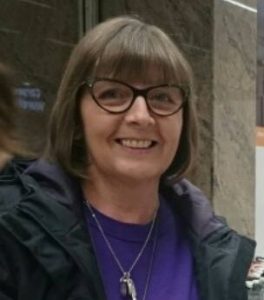 I have been an Advocate for Citizen Advocacy Partner for over six years and he has become a part of my life. He gives me so much joy and I hope I give him some too. With the help and support of Dunfermline Advocacy and in particular Barbara I have been able to make John's life a lot more comfortable and I am able to be there whenever he needs help. Recently Barbara has been a rock giving us so much support, helping us both with personal and material assistance. Without her help we would not been able to get a few problems sorted so easily.
Dunfermline Advocacy is a much needed organisation in our area and deserves to be recognised as one of Fife's leading charities.
Jacqueline

(Jacqueline and her Citizen Advocacy Partner are pictured below along with a photo from our bag packing day)