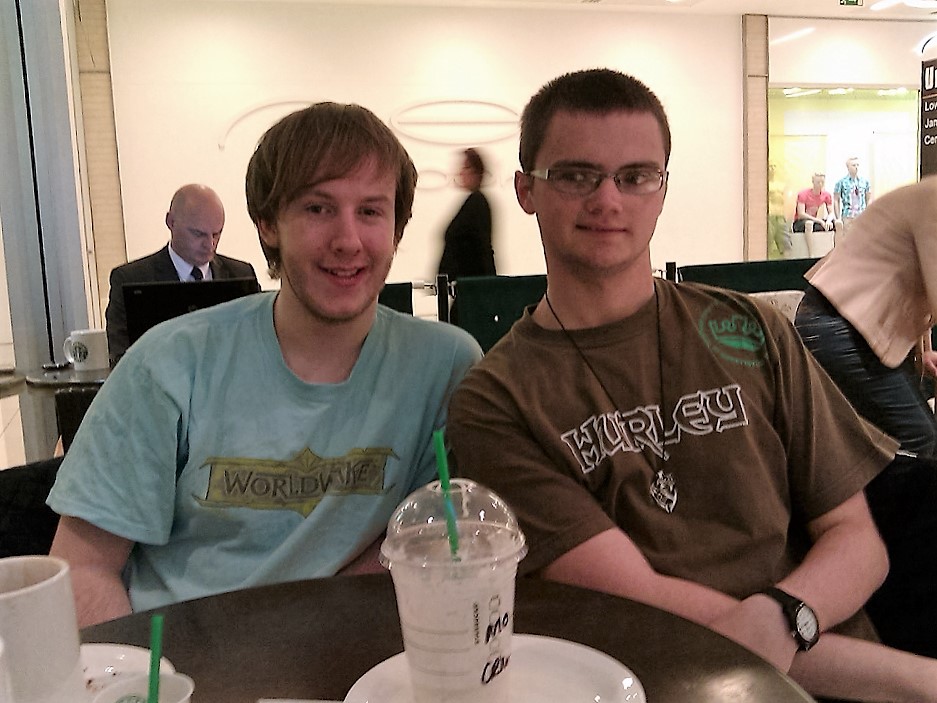 "What is happening to our young people? They disrespect their elders, they disobey their parents. They ignore the law. They riot in the streets, inflamed with wild notions. Their morals are decaying. What is to become of them?"
These are the words of Plato, the Ancient Greek philosopher. You'd be forgiven, however, for thinking that they had been pulled from a tabloid editorial bemoaning the youth of today while suggesting the reintroduction of corporal punishment and national service in order to deal with these feral beasts.
It seems attitudes towards young people haven't changed much since the 4th Century BC but is this fair? If my own experience of working with young people in West Fife is anything to go by I would suggest not.
Recruiting and supporting our Citizen Advocates lets me see, on a daily basis, the best side of humanity. People giving their time freely to provide friendship and support to some of the most vulnerable people in their communities. Our Citizen Advocates get no financial reward and in fact are very often the only people in someone's life who isn't paid to be there. Their selfless devotion to making someone else's life that little bit (or big bit) better is an inspiration and their friendship genuinely changes lives.
So who are they? Retired people looking to fill their time? Part time workers looking to do something worthwhile in their community? People who have received help themselves in the past looking to give something back? Yes. All of these people give their time as Citizen Advocates but it might surprise you that 20% of our Citizen Advocates are aged between 16 & 25. In fact we have more volunteers in this age bracket than any other apart from the 56 – 65 year olds. Decaying morals? I don't believe so.
Much of this is made possible by the funding we receive from the Big Lottery to have a dedicated Younger People's Project focussing on the specific needs of younger people with Learning Disabilities. Common issues faced by this group include social isolation, an uncertain future and the quick transition from school in to adult services. The Citizen Advocacy model focuses on what the individual can do rather than what they can't, it connects young people with their own community and their own peer group and it allows them to have more control over their own lives. The simple act of introducing them to someone their own age (a Citizen Advocate), who shares their interests and who is spending time with them because they want to and not because they are paid to is hugely empowering. Their Advocate becomes their friend, they introduce them to their friends and this reduces isolation. They talk to them about moving on to college or work and help them find out the information that they need. They help them to speak up about issues that are important to them and make sure they are listened to.
Sometimes it is the naivety of youth that produces the best results for people. Like the young Citizen Advocate who fought for his partner to be allowed to buy a mobile phone despite the fact that his physical disability meant he wouldn't be able to operate it without help. His service provider didn't understand why this mattered but the Advocate did. Every lad his age had a mobile phone, why shouldn't his partner? Just because he couldn't physically answer the phone himself why shouldn't he have his own number that people could use to contact him directly? Yes he'd need help to answer and respond but he would have ownership of that communication and more importantly he'd feel a part of his peer group. Sometimes it's us adults who miss the obvious. What we might see as "disrespecting elders" may just be frustration that our elders have forgotten what is important to young people.
Far be it from me to disagree with someone as revered as Plato but I see a very different side of young people doing this job. People queuing up after a talk at a school assembly to put their name down to volunteer; young people regularly giving up their Saturday nights to sit and watch X Factor with their partner rather than "rioting in the streets"; young partnerships spending special occasions like birthdays and Christmases together. These are not the acts of a feral youth but rather of a generation who see hope in the future and want to do something that will make a very real difference in their community. Something we could perhaps all do a little more of.
This blog started with a quote and I'd like to end with one too.
"Give young people a greater voice. They are the future and they are much wiser than we give them credit for." – Desmond Tutu
This time I agree!
Blog by Ewan Masson, Citizen Advocacy Development Worker