By Joanna Lawrence on September 2, 2016 in
News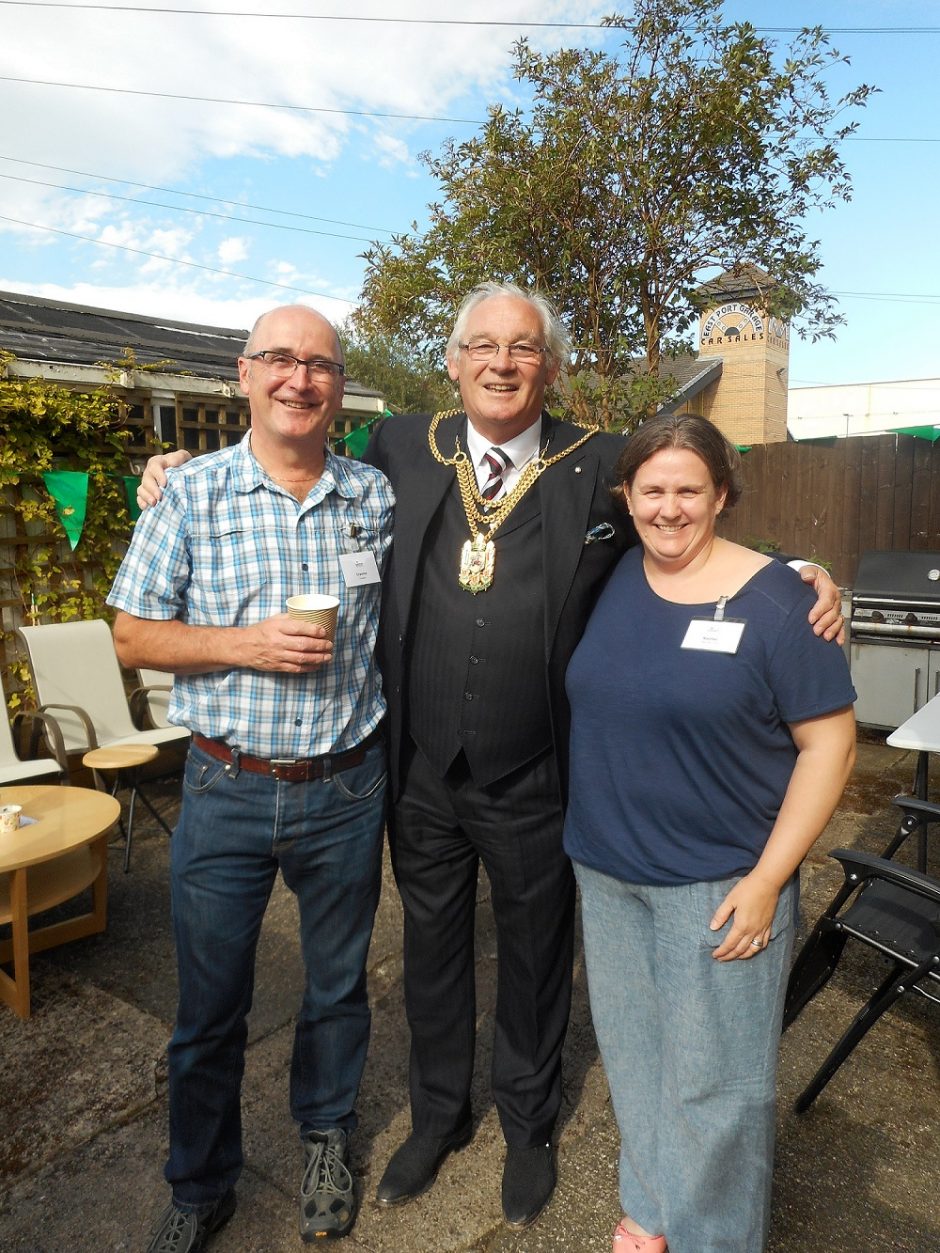 We all had a great time at the DA Summer BBQ on Tuesday 30th August!
70 people came along to sample Geoff's fine burgers, including Citizen Advocates and their Advocacy Partners, family members and staff.  We also had guests from Fife Council, NHS Fife and the Dunfermline Carnegie Rotary.
Cllr Jim Leishman (Lord Provost of Fife) chatted to our Partnerships and helped out with the raffle draw and, thanks to Dianne, everyone participated in the Bingo!
Special thanks to:
Dianne McDowall for helping to organise and run the event
Rondiki for providing the soft drinks, sweet treats and decorations
Tesco for the BBQ food
Geoff Cartwright for cooking the meat to perfection
Peter Doherty for making the gardens look presentable
Stephen Paterson for being an excellent comi chef / runner
The sun – for shining!