By Joanna Lawrence on September 21, 2016 in
News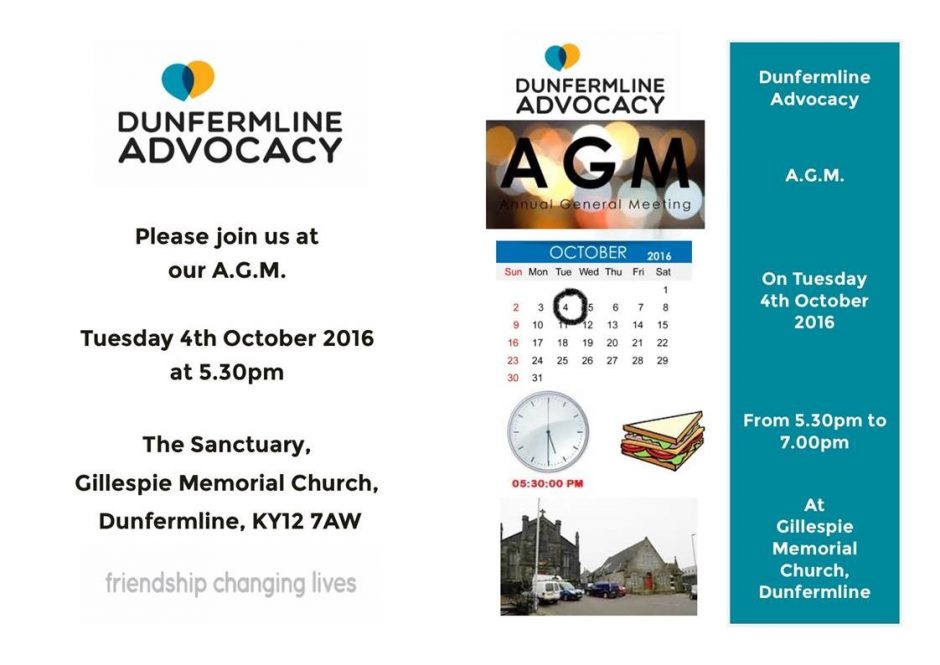 We are holding our Annual General Meeting on Tuesday 4th October from 5.30pm to 7.00pm at Dunfermline's Gillespie Church.
Come along to find out more about the principles behind Citizen Advocacy from the inspirational Tom Kohler, pioneer of Citizen Advocacy in Savannah, Georgia.
Sadly Tom cannot be here in person but he has created a fabulous video for us, which explains how individuals can do really powerful things by developing a relationship with someone in a less fortunate position than themselves.
There will also be video clips showing the experiences of some of our existing Advocates and Partners in West Fife.
Got any questions about Citizen Advocacy? Put them to our expert Panel!
Interested? Call 01383 624382 to book your place. We look forward to seeing you there.