By Joanna Lawrence on October 12, 2016 in
News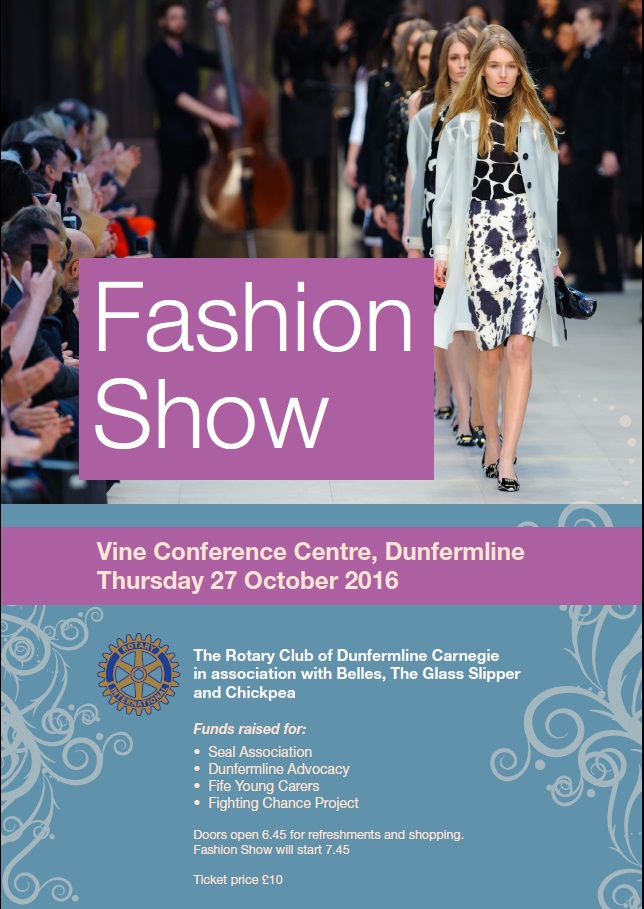 We are one of the local charities benefiting from the Dunfermline Carnegie Rotary Fashion Show on Thursday 27th October.
Why not grab a few friends and join us for a glass of prosecco and fun night of fashion as the nights start to draw in?  The Fashion Show starts at 7.45pm.  However doors will open at 6.45pm for refreshments and shopping.
Go to https://www.eventbrite.co.uk/e/fashion-show-tickets-27397930949?aff=es2 to buy your ticket now!