On Saturday June 22nd, we saw over forty of our Citizen Advocacy Partners, Advocates, Staff and Trustees attend our Summer BBQ Partnership Event.  We had a glorious day in terms of the weather and everyone really enjoyed both the food and the company.
Firstly, a very heartfelt thank you Julie Stokes who works at Tesco Fire Station, Dunfermline. Year on year Julie has very kindly organised the donations of food for our BBQ from Tesco – thank you! You can see Julie pictured on the left with Barbara, one of our Development Workers.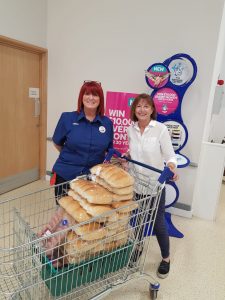 Secondly, thank you to Geoff and Stephen who were our Volunteer BBQ Chefs – a great job again thank you! (They certainly look the part.)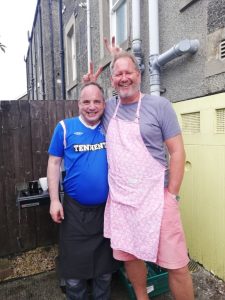 Finally thank you to all of our Citizen Advocacy Partnerships who attended as well as the staff for organising everything beforehand and afterwards.