By admin on January 29, 2015 in
News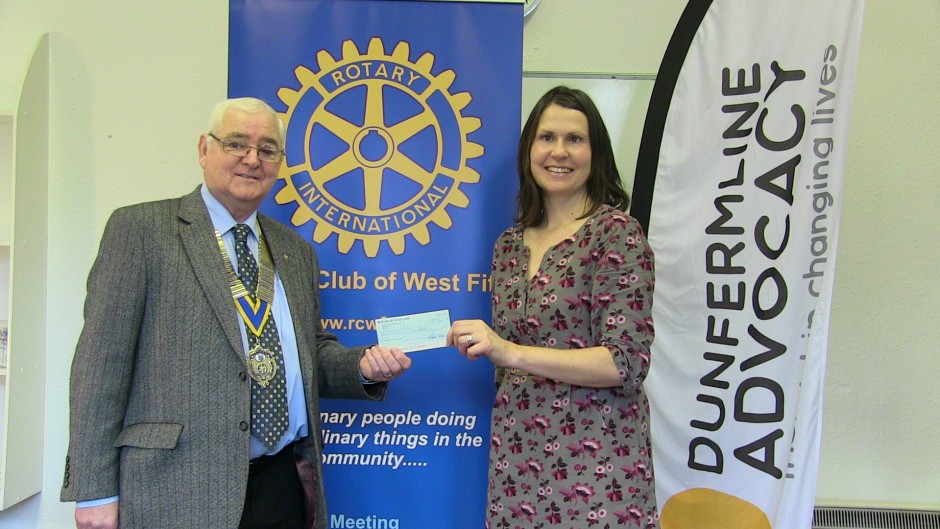 Dunfermline Advocacy have been successful in a bid for funding from the Rotary Club of West Fife.  The £3,000 will pay for the production of an exciting new film to raise awareness of the vital work the organisation carries out in communities across West Fife.
Dunfermline Advocacy's Fundraising & Events Officer, Elyse Kirkham, responded to an advert in the Crossford Chronicle in September.  The Rotary Club of West Fife were looking for a locally centred project in the West Fife area that would benefit the community.
Elyse said "We cannot thank the Rotary Club of West Fife enough for their generosity.  We currently support 94 vulnerable adults in West Fife but have almost 30 people still waiting to be matched with an advocate.  The funding will pay to produce a DVD for Dunfermline Advocacy that can be used to tell our story, raise awareness, recruit volunteers and fundraise.  The DVD will be a sustainable tool that will allow us to compete with the "big boys" of the charity world.
In a recent survey conducted by Localgiving 27% of those surveyed in Scotland were unable to name a local charity in their hometown and 44% had never made a donation to a local charity. 
These statistics show how important it is for Dunfermline Advocacy to raise awareness in the local area.  The production of a new DVD will enable us to address this."