As we approach the weekend to spend time at home with family, please think about the vulnerable in our Communities who live alone and often have no-one in their lives other than professional staff.
As an organisation that partners Volunteer Citizen Advocates with vulnerable adults in West Fife, we are always working to recruit volunteers.
This quote says it all really –
"Sometimes miracles are just good people, with kind hearts."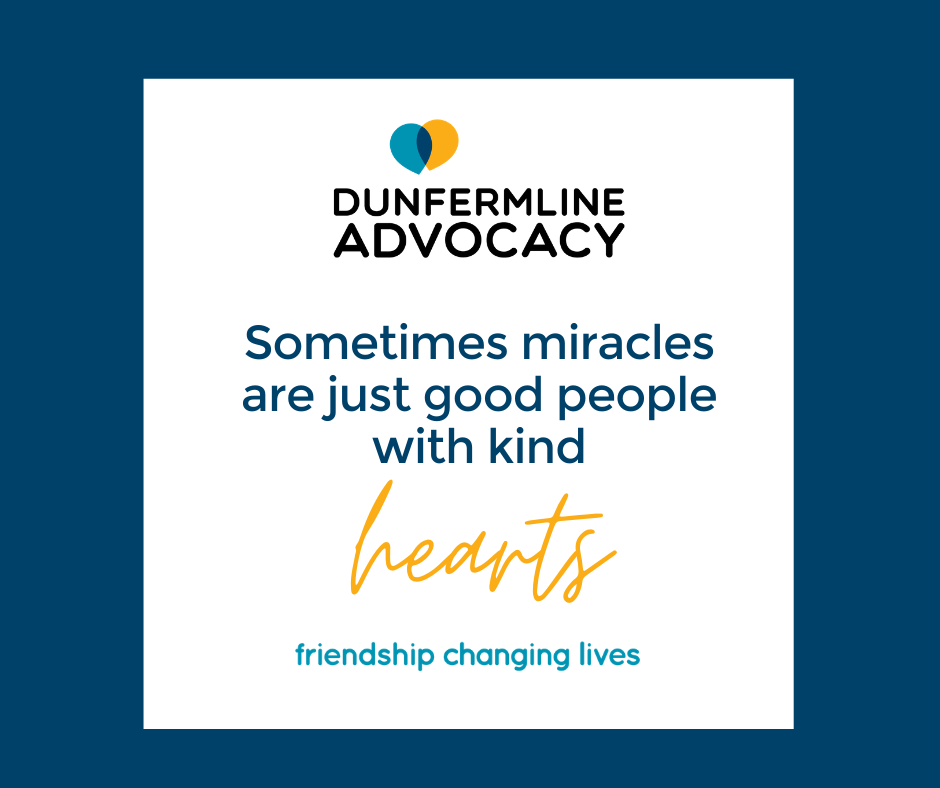 Do you have a kind heart?
Can you spare an hour or so per week supporting a vulnerable adult?
Would you be interested in having an informal chat with one of our Staff Team?
If you answered "yes" please contact us today. 
We have various volunteering opportunities within the organisation.
Telephone: 07307 613848 / 07988 298539
Email us:   enquiries@DunfermlineAdvocacy.org