By Joanna Lawrence on February 24, 2016 in
News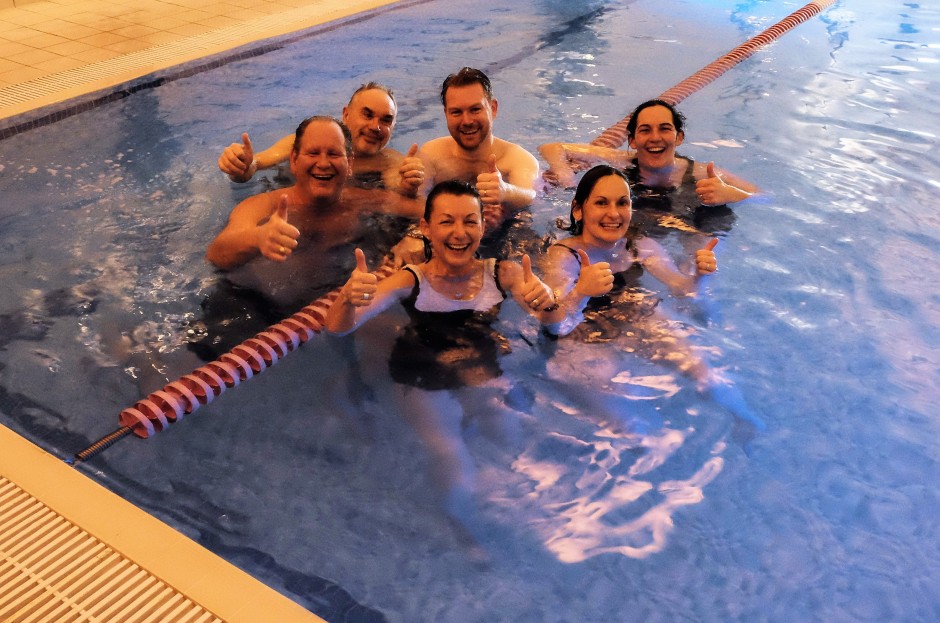 Staff at Dunfermline Advocacy donned their swimming hats and goggles for the Rotary Global Swimathon at Bannatyne's Health Club on Sunday 21st February.
Our team of six – The Dunfermline Anchovies – swam 182 lengths (4.3km) in 25 minutes and raised a total of £390.  This will be divided equally between the 2016 End Polio Now Campaign and our chosen charity – Dunfermline Advocacy.
Other teams swimming throughout the day included representatives from Marie Curie Cancer Care, St Columba's High School, and Inverkeithing Competitive Amateur Swimmers.
The 15 teams taking part in the Dunfermline Swimarathon raised between £3000 and £4000 for the 2016 End Polio Now Campaign and together swam a full marathon!
Rotary International started a campaign to rid the world of polio in 1985.  Since then cases of polio have fallen from 350,000 in 1985 to just 78 in 2015.  Polio is now found only in Pakistan and Afghanistan.  The goal is to rid the world completely of polio by continuing to immunise children until the virus is eradicated.
End Polio Now is supported by the Bill and Melinda Gates Foundation who will give £2 for every £1 raised by Rotary.