By Joanna Lawrence on March 1, 2016 in
News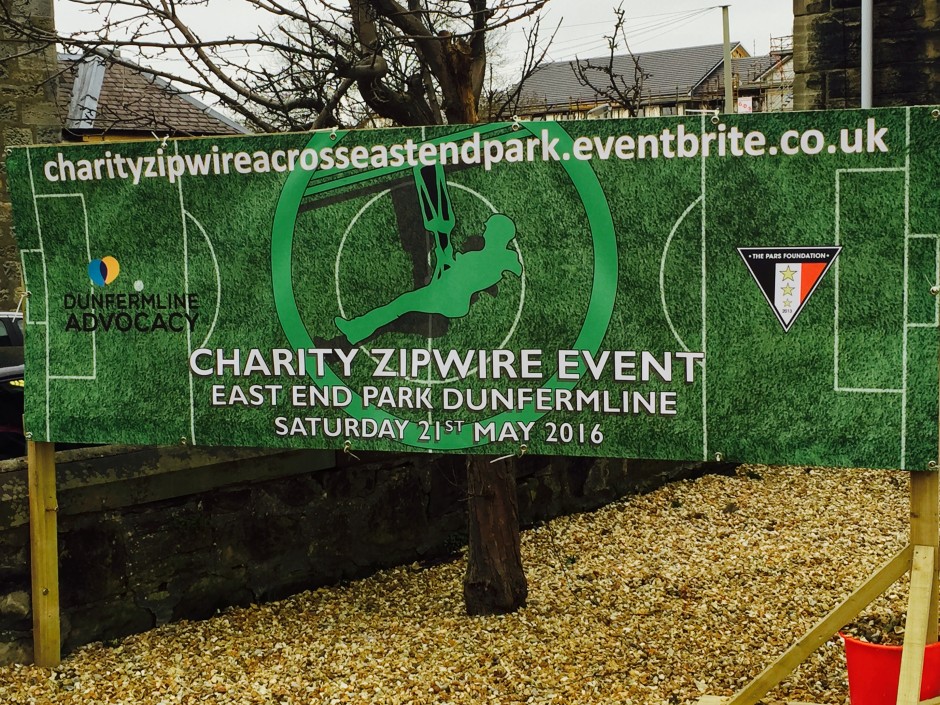 We hope that this will be the headline in the local press soon!
Thanks to Sign Plus Fife and our handy Citizen Advocate Alex Hill, we now have a brand new sign in our front garden at 2 Halbeath Road, advertising the Zip Wire event on Saturday 21st May.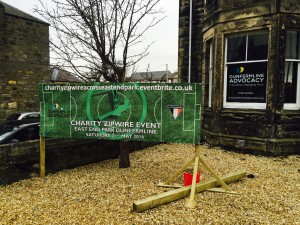 If you haven't signed up already, we would urge you to do so as soon as possible.   It is going to be a fantastic day out for all ages, especially if Dunfermline Athletic Football Club win the league!
Participants must be 16 years or over and under 17 stone in weight to enter.  If this sounds like you, sign up now at https://www.eventbrite.co.uk/e/charity-zip-wire-across-east-end-park-saturday-21-may-2016-registration-19404186444