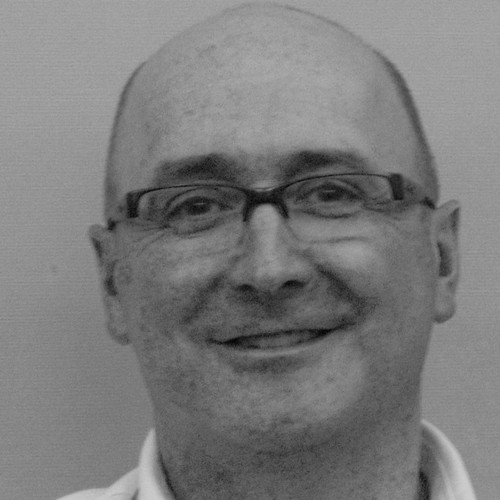 Tell us a bit about you and your life outside of Dunfermline Advocacy.
Recently retired after a long career in banking and last 7 years working for a national capacity building charity. Love football (Aberdeen fan), play golf, love listening to music and going to see live music concerts. Father of 3 grown up daughters, husband of Dorothy and dog walker to Noah my yellow Labrador. Director of another Dunfermline based charity.
What motivated you to become a Trustee with Dunfermline Advocacy?
I had been an active short term advocate and wanted to become more involved so a place on the board seemed to be an obvious next step. I felt that I had something to offer as a board member and wanted to do something that would make a difference whilst at same time give me an additional set of experiences and learning opportunities.
Since joining the Board, what have been your impressions of the organisation?
We have an extremely able and committed staff and an amazing group of volunteer advocates and it is clear that the partnerships create enormous benefit and joy to advocate and partner. We do such valuable and important work and whilst it was wonderful to get the QAVS we can still do more and help more people who need help.
The Dunfermline Advocacy strapline is "Friendship Changing Lives". How have your friendships influenced your life?
Friendships are hugely important to me. These can be taken for granted until something like illness happens and then true friendships really "kick in". Everyone needs someone they can confide in, share interests and experiences with and have fun with. My friends have helped me through difficult and brilliant times.
What is the level of commitment required to become a Trustee? And what type of things are you required to do?
Being a trustee doesn't take up a huge amount of time commitment but any trustee needs to be committed to the charity and its aims and values. We have quarterly full board meetings which last 2 hours or so then I am on a couple of sub committees which take up another few hours every month or so. Aside from that it is about what value a trustee can give – simply turning up at board meetings is not enough. We look at all aspects of the organisation from finance (and fundraising), governance, performance and sustainability. It is important also to look ahead – where do we want to be in 5 years or whatever and how are we going to get there!
What skills have you brought from your own work or life experiences and how have they proved useful?
I have a background in banking so I bring experience in organisational management, performance management, business development, proposition development and building capability within individuals and teams. I also have 7 years' experience working for a national capacity building charity so have experience of working with charities across Scotland which tackle a variety of human disadvantage so am familiar with challenges the sector faces.
7. What would you say to anyone considering becoming a Board member for Dunfermline Advocacy?
If anyone is interested in becoming a trustee I would say "go for it" but first ask yourself "what do I want out if this?" and also " what skills can I give and why would a charity want me?".
There are legal responsibilities involved in being a trustee so anyone becoming a director must accept and understand these.
If you were stranded on a desert island, what 1. film 2. book 3. song and 4. person/animal would you ideally have with you?
1. Film – Planes, Trains and Automobiles. I'm a John Candy and Steve Martin fan.
2. Book – Far from the Madding Crowd.
3. Song – Ready to Start – Arcade Fire
4. Person/Animal – best say my wife Dorothy and my dog Noah!!