Thank you very much to Your Conveyancer Dunfermline for their kind donations and generosity throughout 2015 and 2016.  These donations will be used to assist us to continue to provide a service to vulnerable people in Dunfermline and West Fife.  We rely heavily on donations from organisations and the public and we cannot thank you enough!
Pictured (from left to right) are Jacqueline Feeley (Finance Director) and Kyle Peddie (Chief Executive Officer) at Your Conveyancer alongside our Development Worker Barbara McKenzie and the Chairman of Dunfermline Advocacy, John Swift.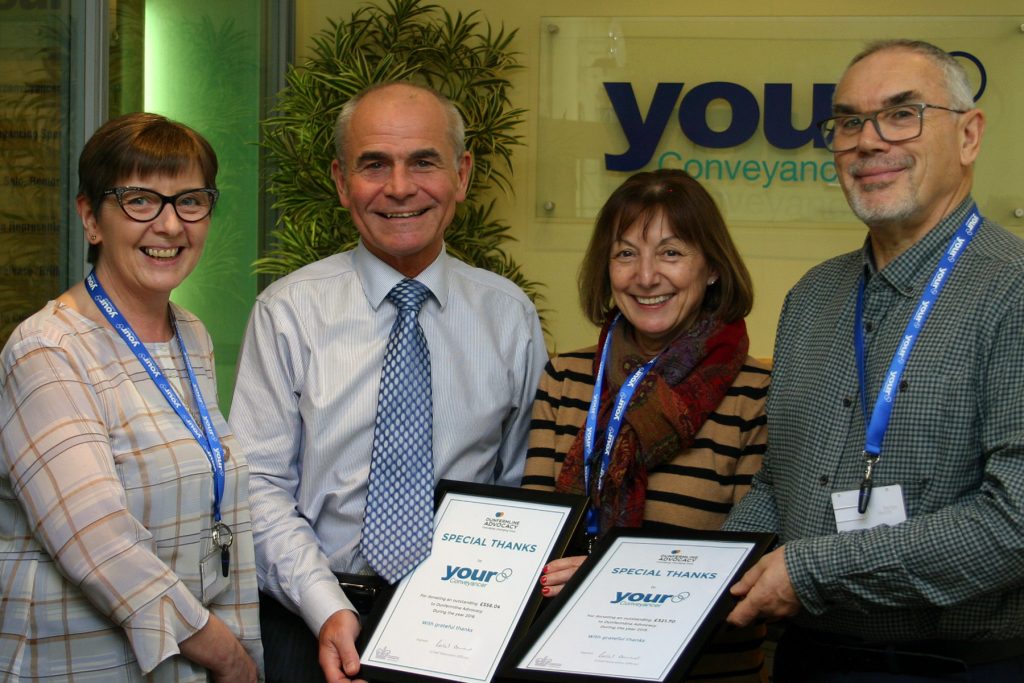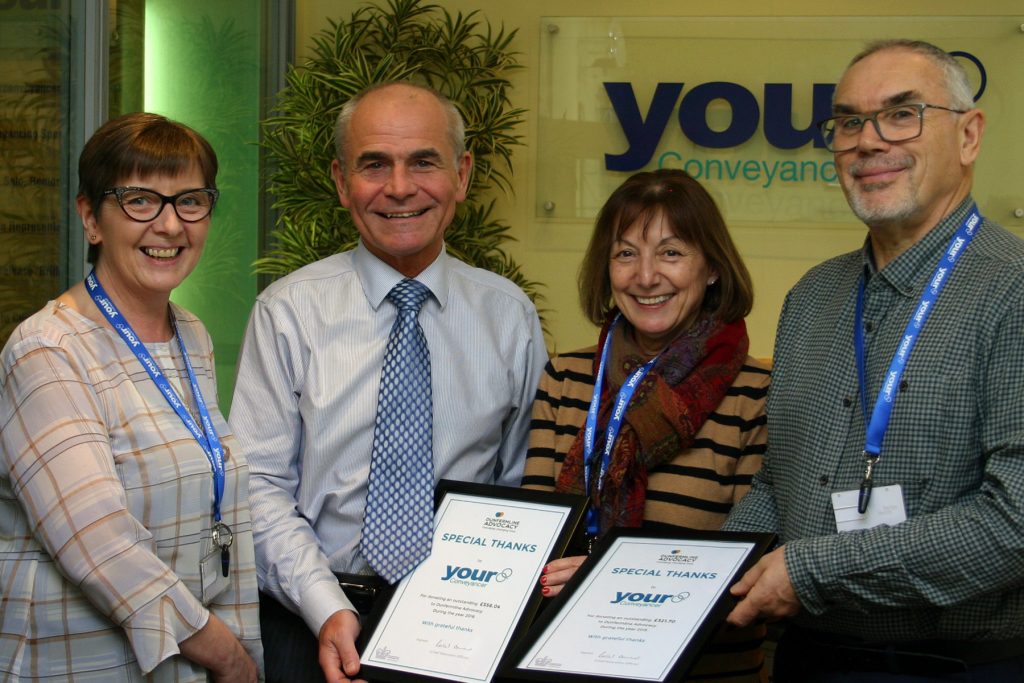 Support Dunfermline Advocacy by making a donation, every penny counts !